We spoke to Trichologist Lisa Caddy to find out (and we're taking note of that breakfast smoothie recipe!).
How do you start your day?
The first thing I do is make a cup of chai tea with a little honey! I love the warm, spicy aroma – it comforts me on an early morning!
What do you eat for breakfast?
I always tell my clients that breakfast is the day's most important meal for your hair – and I try to follow my own advice! On a consulting day I'm up at 5.30am, so I take my breakfast with me. Two to three days a week I'll have a protein-packed smoothie. It contains spinach, avocado, hemp seeds, banana, almond butter, almond milk, oats, and turmeric and is very filling! On other days I'll usually have eggs with wholegrain toast.
What time do you start work and what does your day look like?
I start work at 8.30am, making sure that my consulting room is all set up and that my equipment is in working order. Then I'll scan through my appointment schedule. I'll have a mix of new consultations and follow-up appointments, with a few gaps here and there to go through clients' blood test results and reply to emails. There's usually a meeting with another Consultant at some point during the day, to discuss any tricky or interesting issues we might have encountered. I finish my last appointment by 5pm and book out that last hour until 6pm for admin.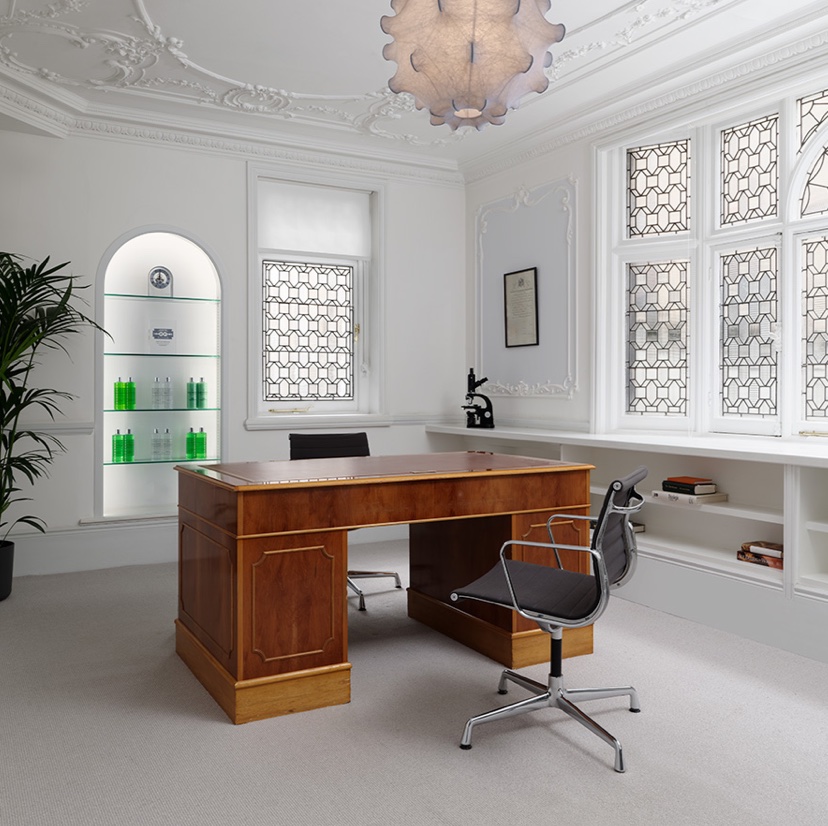 Philip Kingsley Clinic, London
What is the most common thing you see?
The most common condition I see is pattern hair loss, also known as genetic hair loss. I see more females than males, and often they are post or peri-menopause. Lots of people think there's nothing you can do about hair loss but there is plenty, and treatment can really help.
What do you love most about your job?
Seeing someone regain confidence and feel happy again about their hair. The change in some people can be remarkable once they see that their hair is growing or their scalp condition has cleared. That is so rewarding.
What is the hardest part of your job?
Breaking bad news. There are some hair conditions or scalp diseases where hair loss is permanent, and this can be distressing for many clients.
What would you do if you weren't a Trichologist?
Well, I've done all sorts of jobs in my past, from waiting tables to working on a production line in a factory! I always wanted to be an actress when I was young, but then thought I wanted to be a hairdresser – so now I still get to deal with hair, just on a more scientific level! 
Follow Lisa Caddy on Instagram for more healthy hair and scalp tips.