One More Day
Refreshing Dry Shampoo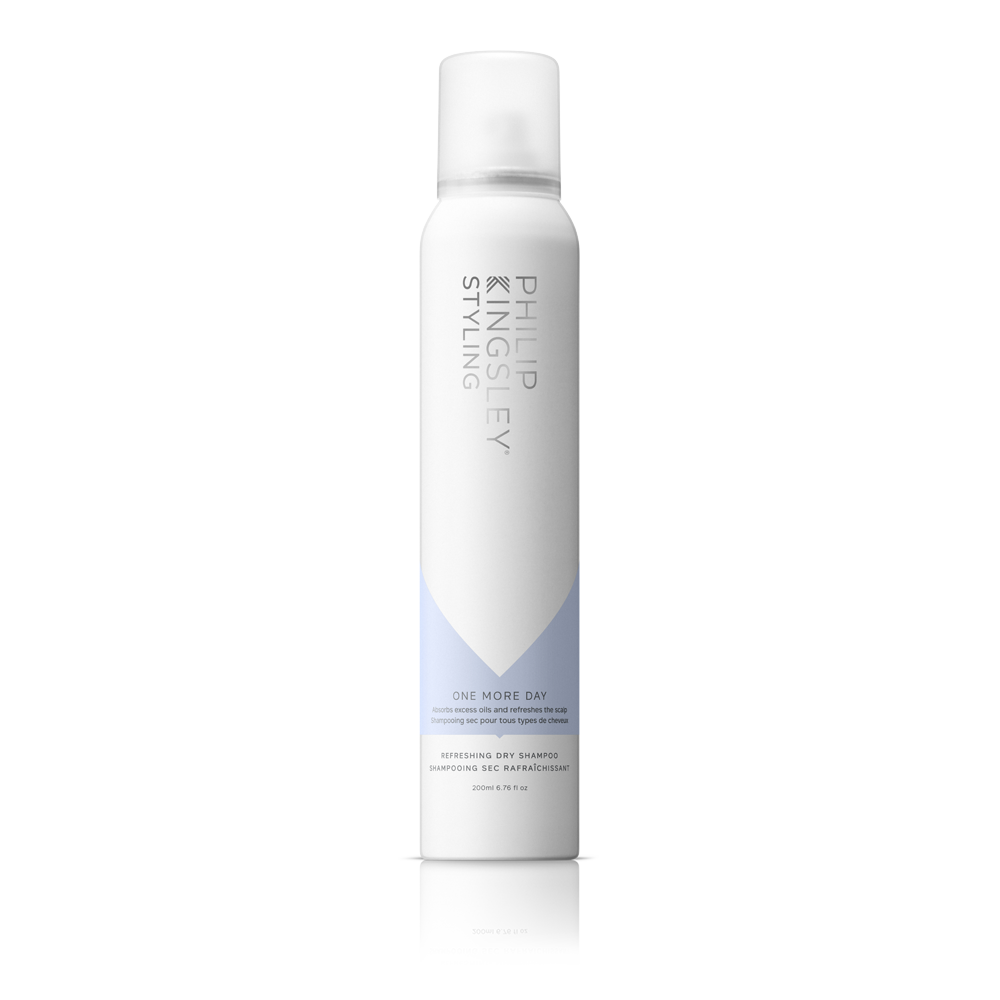 Lightweight, ultra-fine dry shampoo
A dry shampoo that's also good for scalp care
This lightweight, ultra-fine dry shampoo refreshes and soothes your hair and scalp. It absorbs excess oils, sweat and odour, refreshing your hair and scalp between washes.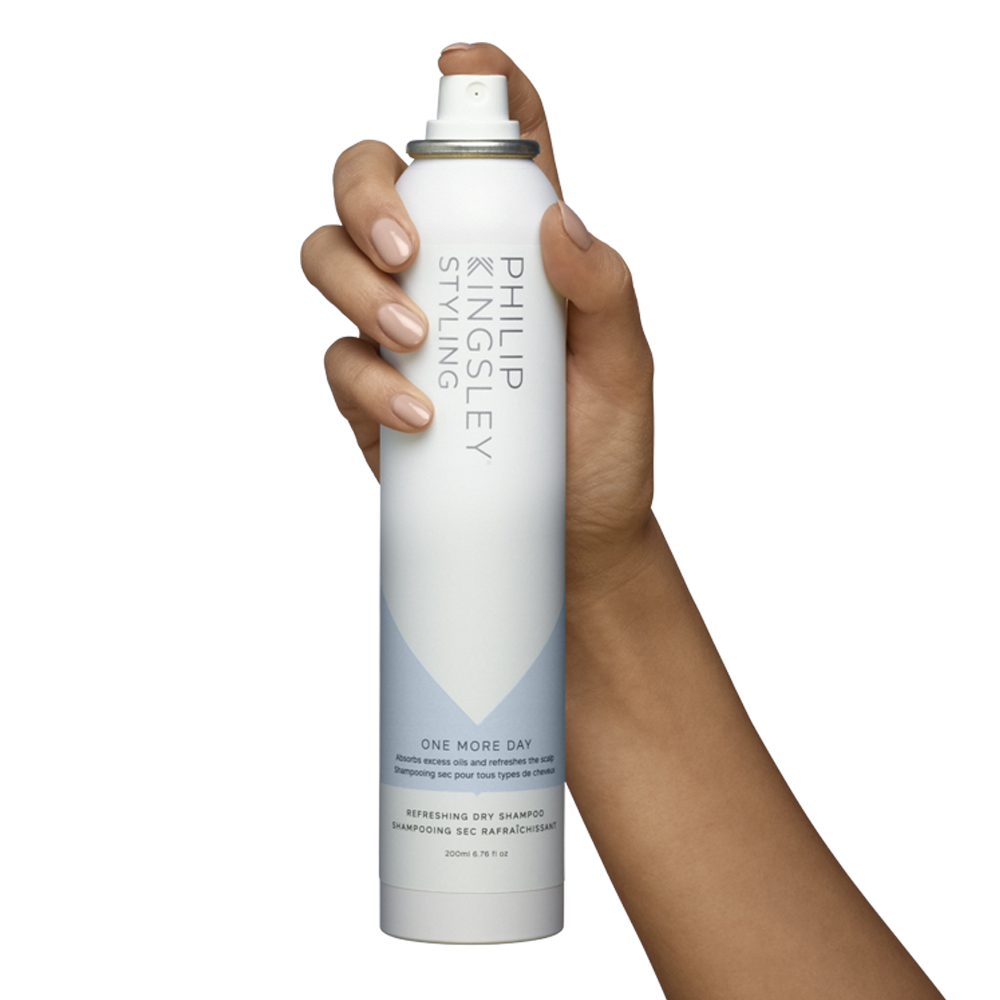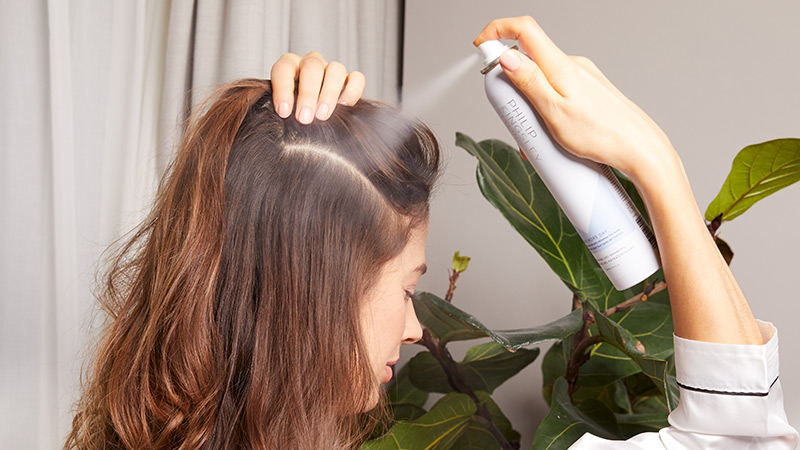 Zinc PCA, Allantoin & Oryza Sativa (Asian Rice) Starch
Zinc PCA prevents flakes and regulates sebum production. Allantoin is an anti-irritant & soothes the scalp. Oryza Sativa (Asian Rice) Starch absorbs excess oil and provides texture and volume.
Shake vigorously before use.

Then keep the nozzle about 30cm from your hair and spray onto your roots.

Leave the shampoo for 10 seconds, before massaging it into your scalp and hair.

Brush well and follow up with Philip Kingsley styling products, as required.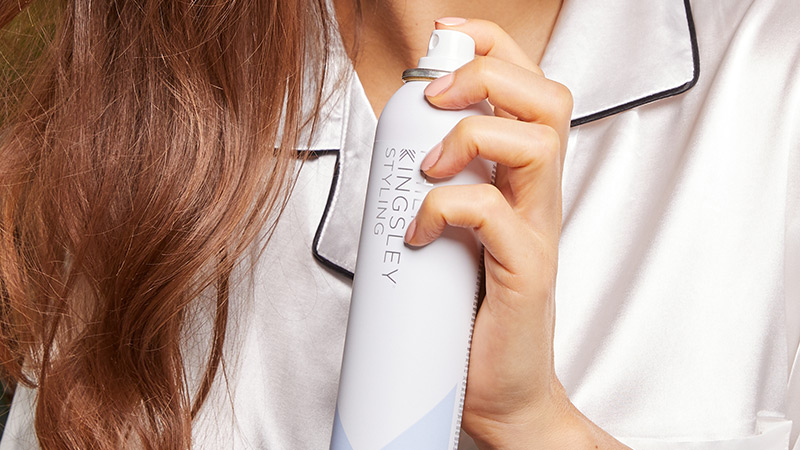 Smells like nothing else! Amazing! I've tried most at every price bracket! I've been 2 days without washing & I don't look like an extra from lord of the rings! ... hasn't made my head itch & it's immediate for me ... & smells subtle but clean ... love it!
Frequently Asked Questions
We answer some common queries about One More Day Refreshing Dry Shampoo.
If you have more questions you can submit a question below or visit our Help Centre to speak with our Customer Care Team.
One More Day Dry Shampoo works on any hair texture.
You can use the dry shampoo whenever you require. It will soak up excess sebum to create an instant volume boost!
No, our dry shampoo formula soothes the scalp and reduces irritation.
Reviews & Questions
What our customers say...