Lorna Andrews, known as Lorna Luxe to her loyal Instagram community of more than 1.3 million followers, is one of our favourite influencers. Her feed of aspirational fashion, beauty and lifestyle content has her followers transfixed every time she posts. From sharing her morning rituals and beauty routine in her #GRWM (Get Ready with Me) Instagram stories, to her designer and high street styling hacks, her classically chic aesthetic and authentic reviews have become her signature.
Lorna began her partnership with Philip Kingsley at the beginning of 2020, just as the country went into lockdown. Feeling unhappy and unconfident with her thinning hair, Lorna sought help from our Clinic Trichologists and embarked on her hair journey with us.
"Fine and thinning hair runs in my family and I had just assumed it was a hereditary issue that couldn't be fixed," she tells us. "In lockdown, with more time on my hands, I decided to approach Philip Kingsley for a second opinion, after reading an article with Anabel Kingsley in a national newspaper."
After undergoing Trichological Consultations with Brand President and top Trichologist Anabel Kingsley, Lorna was recommended a Treatment plan inspired by our holistic approach to optimum hair health.
Focusing on lifestyle factors like nutrition, general health, stress management and exercise, Lorna's action plan also included a product regime targeted to treat and care for her fine hair texture. "Anabel quickly diagnosed my condition as androgenic alopecia and laid out an action plan which included a hair care routine I still use to this day," she says.
Her exceptional results have helped her regain hair confidence and feel back to her best again. It was this premise that inspired our collaboration, celebrating the joy and confidence that comes with achieving your healthiest head of hair yet.
Here Lorna reveals more about her Philip Kingsley hair journey, and shares what her new tresses truly means to her.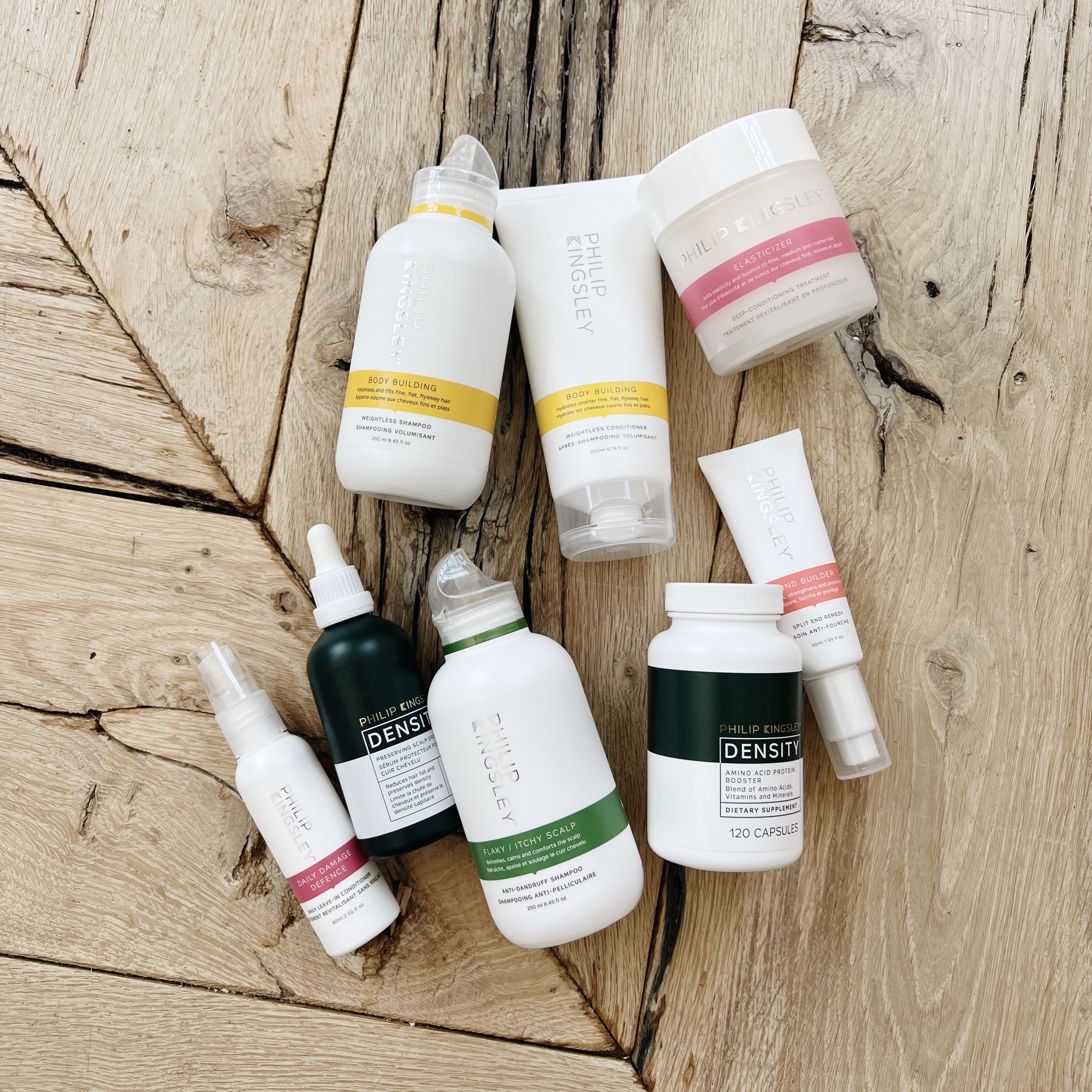 How has Anabel helped you on your hair journey?
Anabel has been like a mentor to me during my hair journey. She was instrumental in giving me a routine I could manage and fit into my lifestyle. She regularly answers my questions or concerns, and the changes in my hair have made a huge impact to my confidence — which I credit Anabel for.
What have you learned along your Philip Kingsley hair journey?
So many tips and tricks! Particularly debunking the myth that regular cleansing of the scalp was a faux pas. For a fine-haired person like me, daily washing has been a game-changer.
How were the Consultations for you?
The Consultations are an opportunity to ask questions in complete privacy. I always leave a Consultation armed with knowledge and peace of mind.
How has your hair changed along your journey?
It's so much stronger. I shampoo and condition my hair every morning and wherever possible I include the pre-shampoo Elasticizer Deep-Conditioning Treatment — I credit this for less fall out and a glossy finish. My ends aren't splitting thanks to theBond Builder Split End Remedy and I've experienced new growth around my crown thanks to the Density Scalp Preserving Drops. 
What is your hair texture?
Naturally fine, dry with occasional frizz.
What does having great hair mean to you? How does it make you feel?
My confidence is through the roof, ask my husband about that! It's genuinely changed how I feel about myself and the way I dress. Hair is such a huge part of my identity.
Tell us about your hair care routine, what Philip Kingsley products do you use and how do you use them?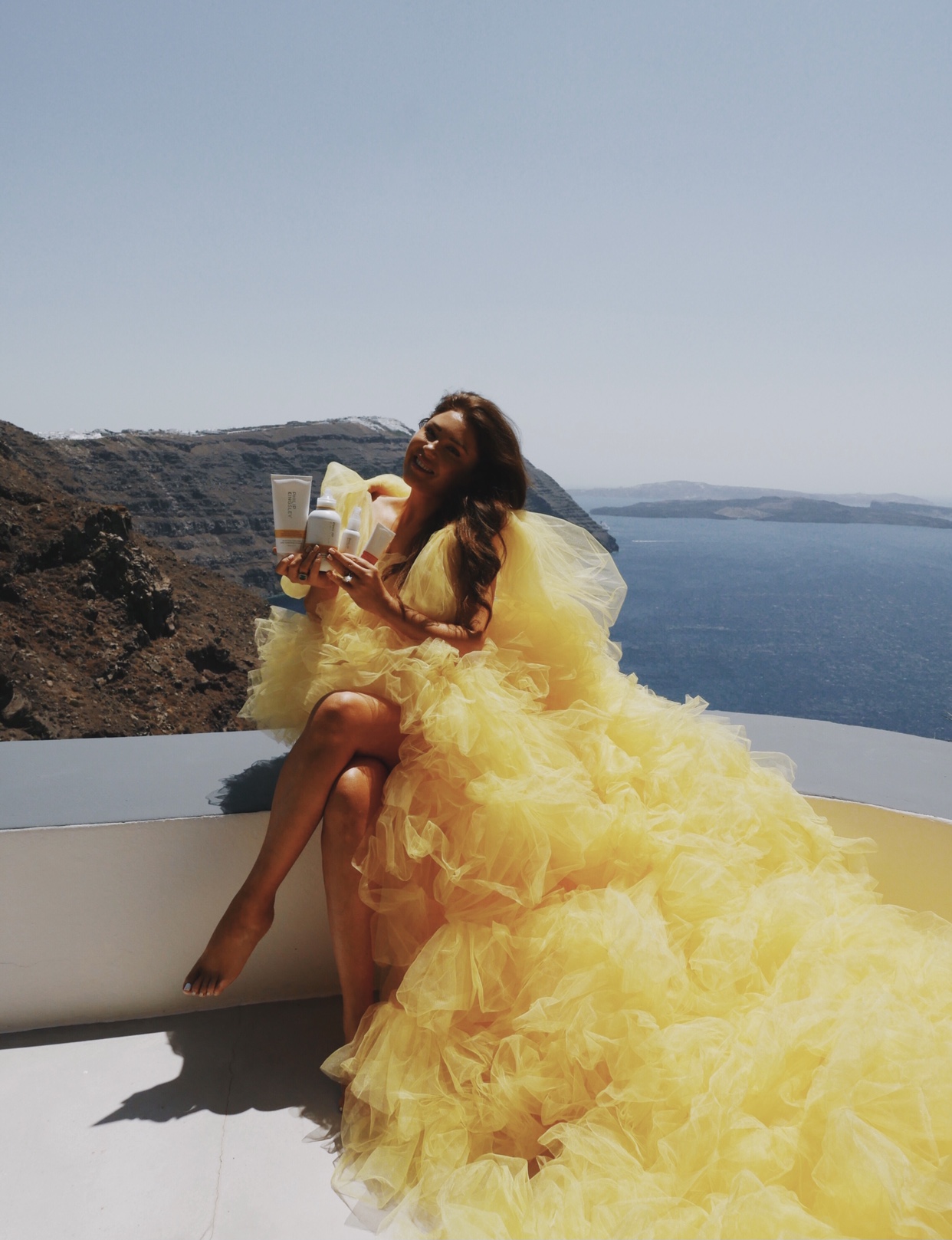 What are your must-have Philip Kingsley products and why?
You've talked about adding more protein into your diet for hair health & growth – how else has your diet changed since your Consultations and can you share your favourite recipes with us?
I've increased my protein intake massively — eggs are now a daily feature in my diet. My husband John is the cook, so he is forever finding creative ways to serve up chicken. He makes a mean roast chicken, carrots and cabbage.
What hair habits will you be keeping up going forward?
Cleansing my scalp and hair daily, religiously using a hair mask to give my naturally dry hair hydration, and of course eating lots of lovely food.