Trichologist Lisa Caddy sits down with Kevin Fortune, our QVC Stylist, and Session Stylist to the stars, to talk all things hair – and to hear about Kevin's world-renowned hair styling academy in the heart of London.
You've worked with some of the biggest celebrities in the world. Whose hair do you love to work with?
That's so interesting because there is no one person I love working with more than another. However, on both ends of the spectrum there is the singer La Roux, who I worked with on her new album cover, and the Hollywood actress from Star Wars, Naomi Ackie. Both women give me free reign to do whatever I want; I mean complete free reign! So, I really do feel like an artist creating fresh new looks, never seen before.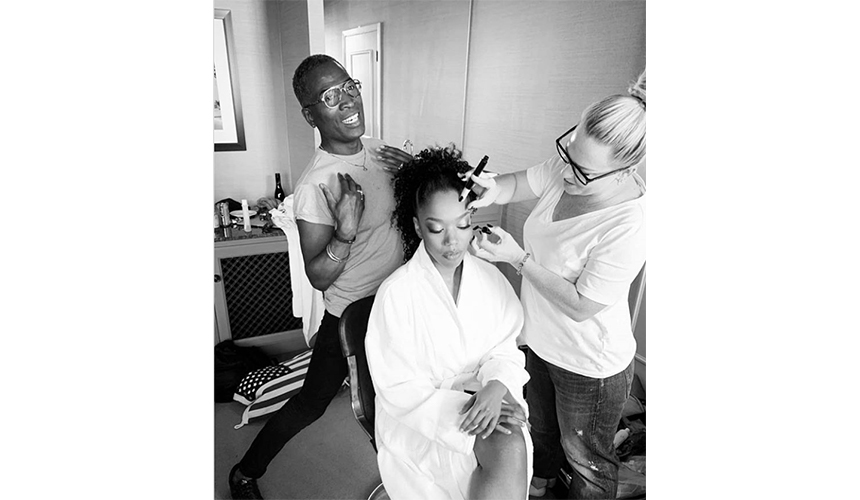 Who is your ultimate hair icon and why?
For me I think it will always be a real classic oldie. It has to be Marilyn Monroe. Her hairstyle is so specific to her. I can't see her as anything else other than the iconic Marilyn Monroe bombshell blonde with pin curls.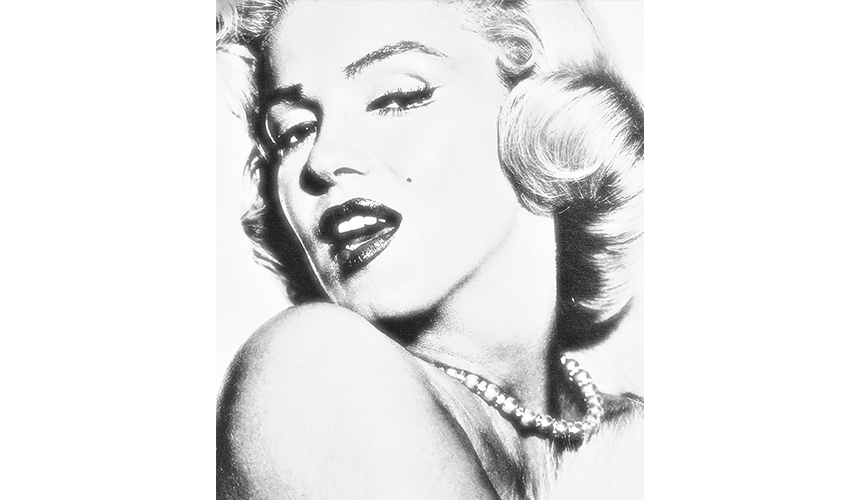 You run a styling academy in London. What is the inspiration for the academy and what can students learn?
The inspiration behind the academy is to train and develop stylists within the film, TV and fashion world, in key hair styling techniques, for all hair textures. We would like all our stylists to leave feeling more confident in their ability, and able to express themselves fully as creative artists.
How did you start in the styling world and what was your big break?
I've had many big breaks, too many to count! I seem to pinch myself every time I work with a brand-new artist. However, I'm willing to work as hard as I need to – the people I get to work with are a direct result of the work that I put in.
We love working with you on our QVC shows. What's your experience of working with Philip Kingsley?
I love Philip Kingsley because I am obsessed with knowing more about hair and understanding hair from a holistic angle. For example, what it takes to have a good head of healthy hair is so much more than just the products you use and how you style. It's about diet and the foods you eat, your lifestyle habits, how often you wash your hair. My dream is to have the time to train as a Trichologist. One day.
What are your favourite Philip Kingsley products?
Personally, I use Moisture Extreme Shampoo and Conditioner from Philip Kingsley. I would say they are the best shampoo and conditioner for my Afro textured hair. I also tell everybody about Flaky/Itchy Scalp Shampoo, which is amazing at clearing up many irritating scalp problems. I guess that's why it has won so many awards.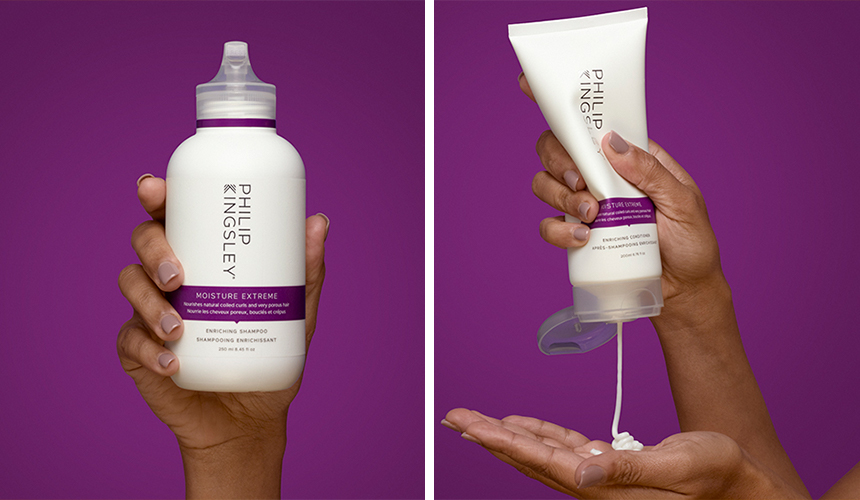 You're renowned for your Afro hair styling course. What are your expert tips?
Stylists come to our Academy to develop a deeper understanding of Afro textured hair. Most don't realise the impact that water has on the many kinks, coils and curls. Choosing the right products to style Afro hair is vital. Once you have our training, the styling option are endless.
Watch Lisa in conversation with Kevin talking all things coiled and curly hair textures here.
For more information visit www.kevinfortune-hairstylingacademy.com