Perfect for short hair and fringes
Our Mini Radial Hair Brush is perfect for short hair & ideal for fringes. Designed with a 44mm medium radial, our mini round brush is crafted with nylon bristles to give extra control and smoothness when styling whilst protecting your hair and scalp from scratching.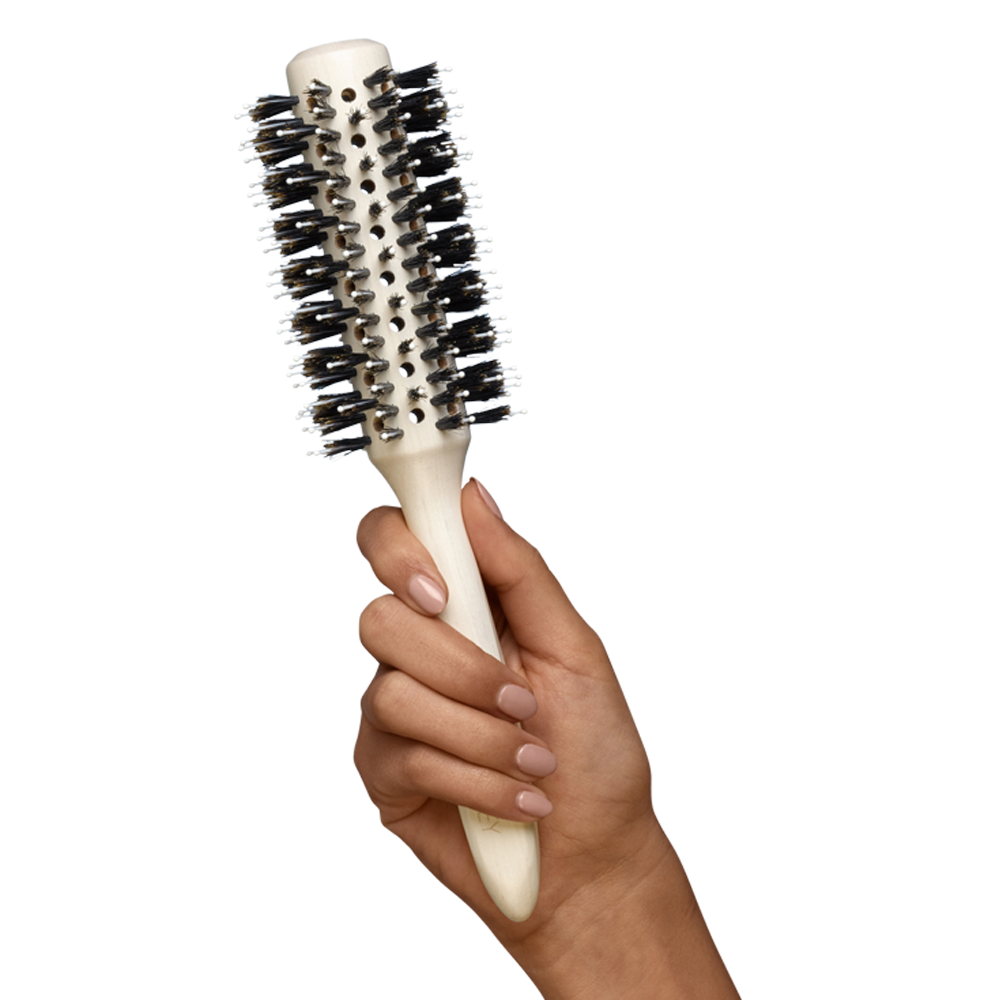 Frequently Asked Questions
It is important to clean your brushes regularly to remove the build-up of dirt, dust, residue, oils, styling products and old hair that can accumulate with frequent use. This will avoid redepositing it back onto your clean hair and scalp, and ensure your brush retains its grip and efficacy for longer. To do this correctly and prevent inflicting any damage onto your brush, always wipe it gently with a clean, damp cloth. Never submerge the paddle or bristles in water and refrain from any intense scrubbing.
No, we are very proud to say that all of our products are cruelty-free.
You can try our Hair Quiz to find the right product for your hair, or contact one of our online hair consultants.
Reviews & Questions
What our customers say...