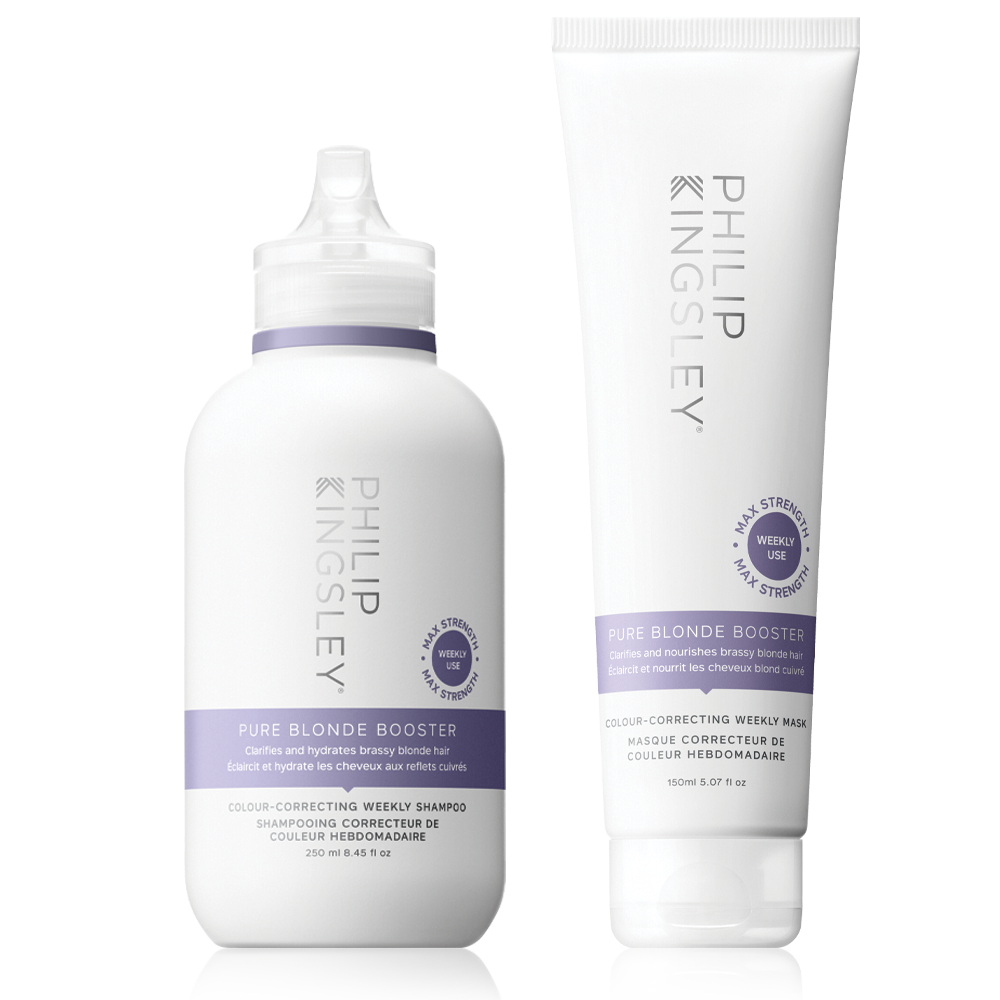 Clarifies and hydrates brassy blonde hair
Clarifies and hydrates brassy blonde hair instantly neutralize brassiness and cooling warm tones to leave hair looking radiant and clarified.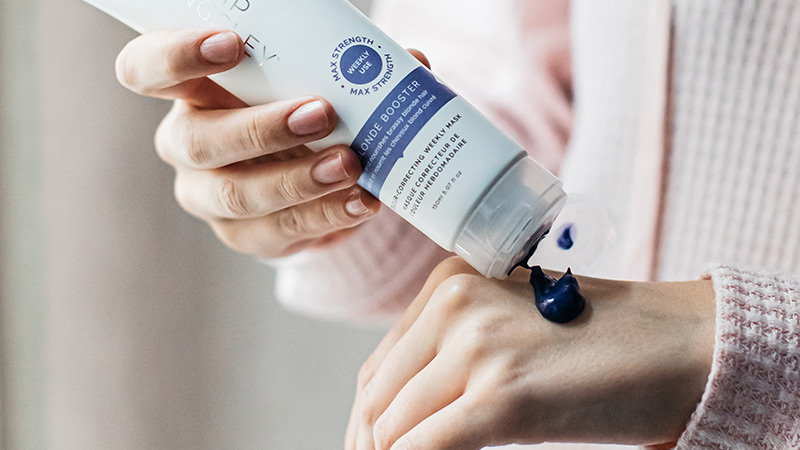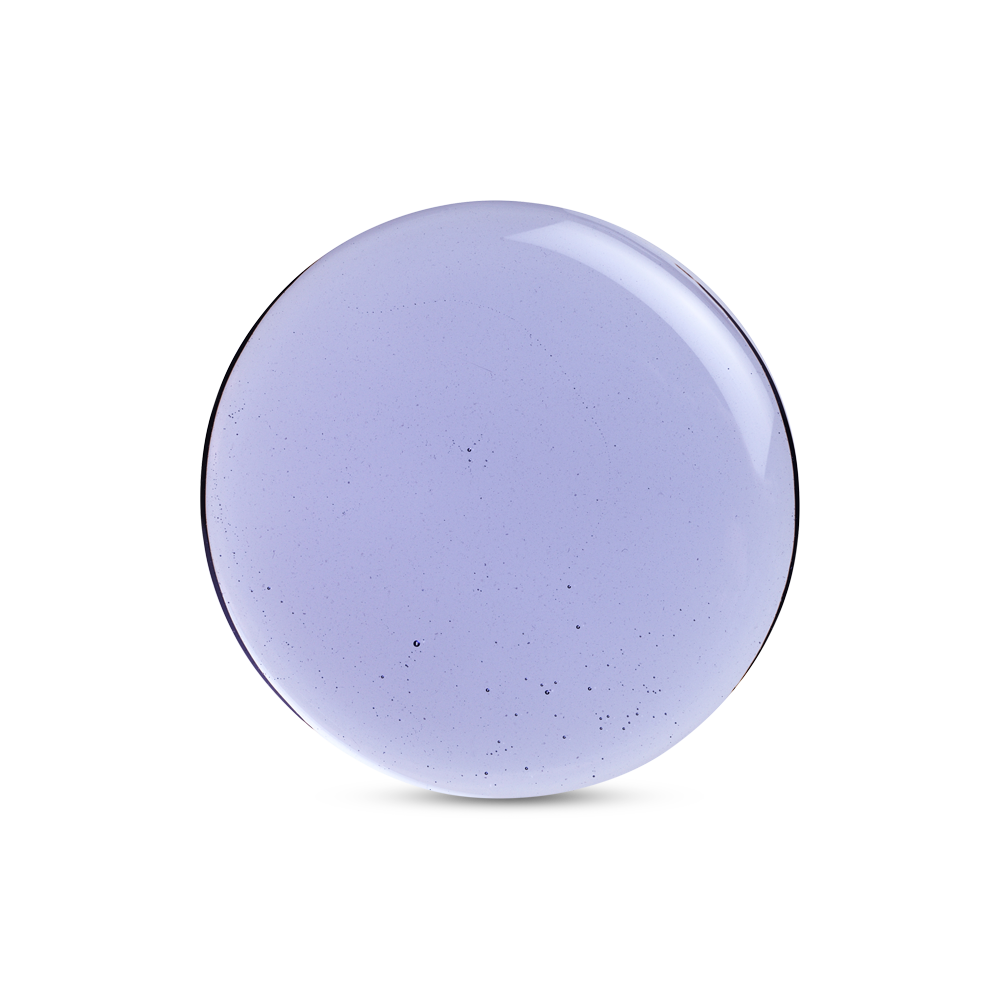 Hydrolyzed Keratin, Hydrolyzed Oats & Vegetable Protein
Hydrolyzed Keratin helps fill in lost keratin in the hair and provides a protective layer and helps the hair to maintain and receive moisture. Hydrolyzed Oats smooths and hydrates. Vegetable Protein increases hair strength and resistance to breakage.
First, use your regular shampoo to ensure hair is clean and free from product build-up.
Rinse well and apply Pure Blonde Booster Shampoo, massaging gently into the hair for 60 seconds. Rinse thoroughly.
Follow with our Philip Kingsley Colour-Correcting Mask for optimum results. Leave for up to 3 minutes if hair is bleached, up to 5 minutes if hair is dyed, and up to 10 minutes if hair is naturally blonde.
Use once per week. All hair will react differently, so test a small section of your lightest hair before first use. Wait at least two weeks after having hair coloured, bleached or permed before using.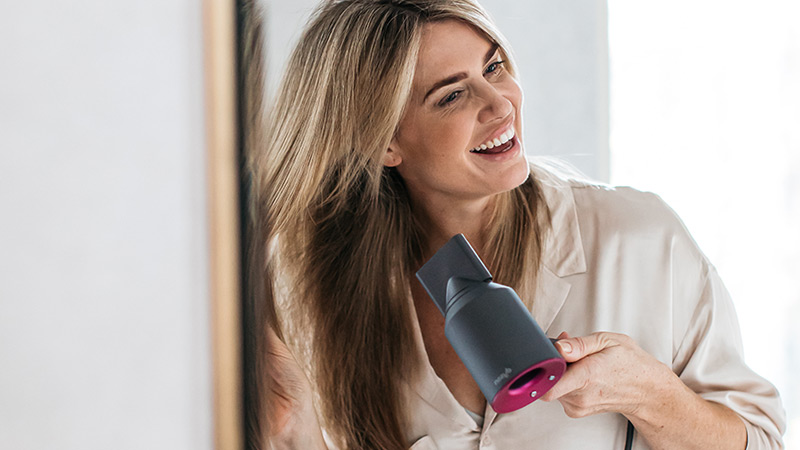 I was starting to regret the highlights in my dark hair because of the brassy tones. But this works like a miracle. The difference in tone is obvious. Now I use it weekly along with the shampoo.
Frequently Asked Questions
No, we are very proud to say that all of our products are cruelty-free.
You can try our Hair Quiz to find the right product for your hair, or contact one of our online hair consultants.
Average rating from 0 reviews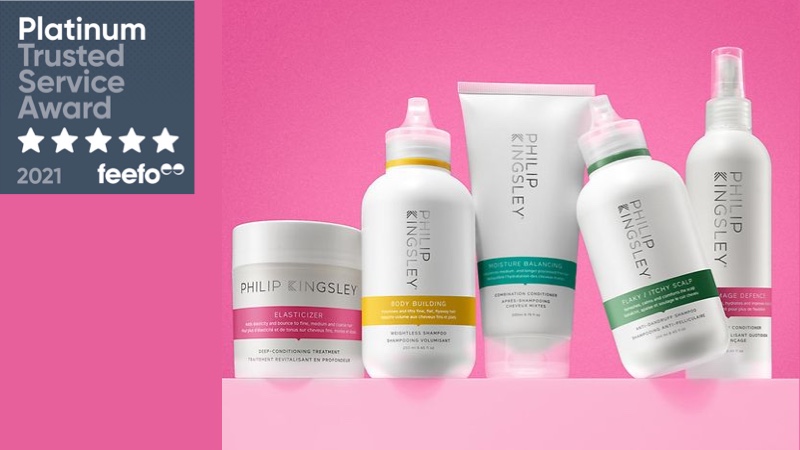 Feedback based on 0 reviews