At Philip Kingsley we have a heartfelt pledge to the environment. Being a multi-generational family company, we care deeply about our planet's future – as well as its present. We're committed to fighting climate change, and to helping preserve Earth's natural beauty for future generations.
That's why we're doing everything we can to lower our carbon footprint and reduce waste, while still delivering our much-loved products to you in a safe and sustainable way. Here are four ways we're working towards keeping our planet healthy.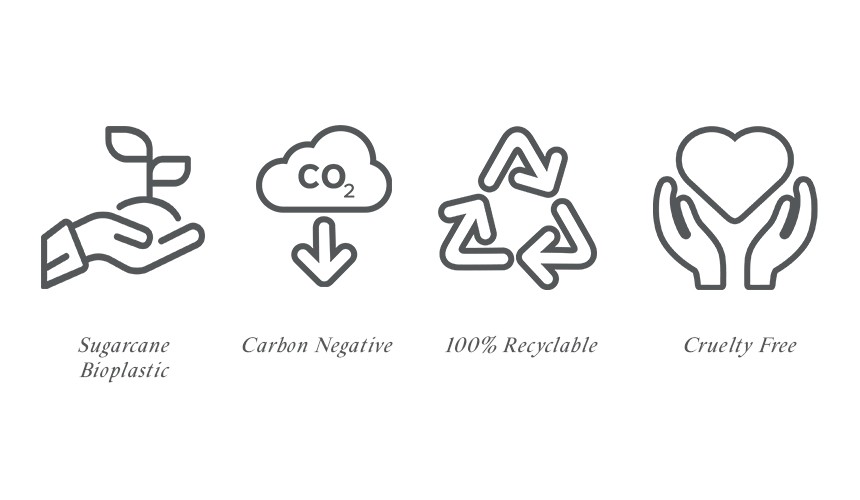 1.Our Bottles Are Made from Sustainable Materials
The beautifully designed bottles which house our award-winning formulas are crafted from either 100% renewable sugarcane bioplastic or Post-Consumer Recycled plastic — two different recyclable solutions. Having researched thoroughly into sustainable product packaging alternatives, here is why we opted for these eco-friendly alternatives rather than virgin plastic: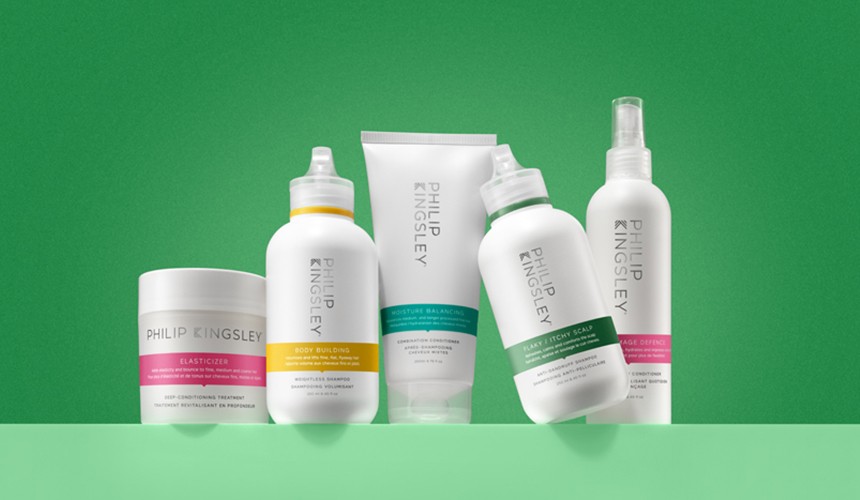 Virgin plastic
Bottles made from virgin plastic present lots of environmental challenges. For a start, virgin plastic is made using ethanol obtained from crude oil, and crude oil is a rapidly declining, non-renewable resource. Plus, during the plastic manufacturing process, huge amounts of carbon are released into the atmosphere — and carbon emissions are one of the biggest culprits of global warming.
By contrast, our bottles made from either sugarcane bioplastic or Post-Consumer Recycled (PCR) plastic are safe, sustainable, and renewable.
Renewable Sugarcane Bioplastic
Our sugarcane bioplastic bottles are created using ethanol which is a natural by-product of the sugar industry – meaning they're actually carbon negative! They're also completely recyclable. Just remember to wash out your empties and pop them in your recycling bin when you're done.
Benefits of sugarcane bioplastic include:
It uses far fewer resources such as fossil fuels
Recyclable
Can be carbon negative due to the amount of carbon dioxide absorbed by sugarcane whilst it is being grown
The ethylene used to create the bio-based resins is a by-product of the sugar industry.
This reduces wastage elsewhere in the supply chain.


Post-Consumer Recycled (PCR) plastic
Post-Consumer Recycled (PCR) plastic is the recycled material made from discarded plastic items such as drinks bottles. PCR reuses single use plastics which would otherwise be disposed of in landfill sites — this keeps them in the system and out of the environment, reducing plastic pollution. Less energy and fossil fuels are used when compared to making virgin plastic, protecting the environment from excess pollution, greenhouse gas emissions, and overconsumption of resources. It's a truly environmentally sustainable solution.
Benefits of PCR plastic include:
It can be recycled again, keeping plastics in the system for longer, supporting a circular economy
It uses less energy and fossil fuels when compared to making virgin plastic, protecting the environment from excess pollution, greenhouse gas emissions, and overuse of resources
Reduces creation and consumption of virgin plastics
Reuses recovered plastics, greatly reducing landfill usage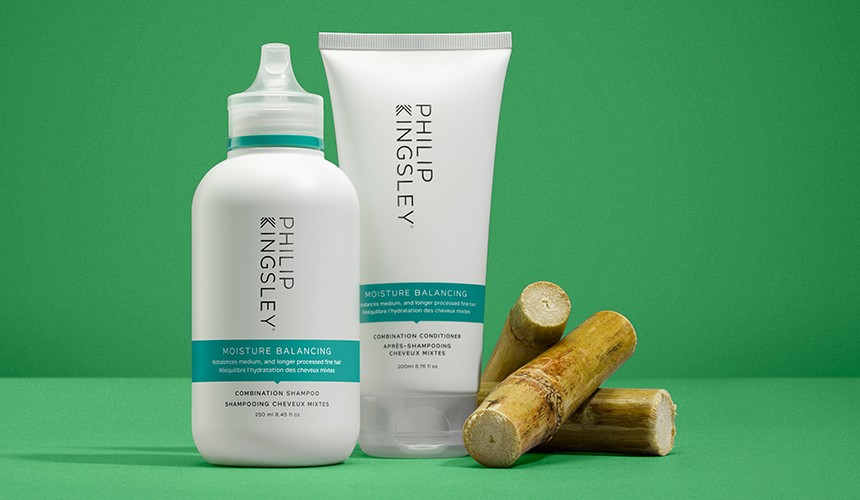 2. We're Getting Rid of Cardboard Packaging
Outer packaging is often just decorative. It's wasteful – and feels awfully frustrating – when you open your wonderful new hair products and simply throw the cardboard straight in the (recycling) bin.
So, we've removed 95% of our cardboard cartons from shelves. We're working on the remaining 5%. In the meantime, we've switched to FSC-certified cardboard, supporting sustainable forestry.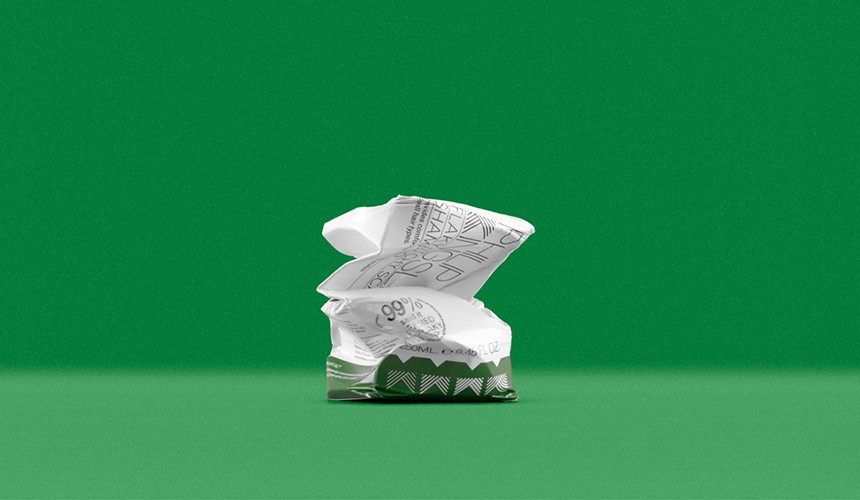 3. We're Local
At the Philip Kingsley Clinics in London and New York, all our products are handmade either on the premises or nearby. When you come visit us for a Consultation or Treatment, the specialised products you purchase have a journey to you that's even shorter than the average commute!
We work with a variety of delivery partners who are prioritising reducing their carbon emissions. They have invested in fleets of electric vehicles, bicycle delivery options, and increased numbers of on-foot postal workers, providing an efficient service that reduces your carbon footprint.
What's more, all of our retail products are manufactured in the UK. So, if you're a UK customer, rest assured: your hair heroes are not clocking up any air miles on their way to your door.