And while these processes can help you get the style you want, they're often damaging to your strands.
So over the next weeks, while most of us are hunkering down at home, why not take a break from your regular styling routine? In other words, give your hair a holiday!
Don't worry, we're not suggesting you leave your hair completely to its own devices. Instead, tone down your usual beauty regimen, and focus instead on health and self-care. Think of it a bit like your skin-care routine: you're probably not wearing much makeup right now, but you're still cleansing your face and applying your favourite creams, masks and serums.
So, here are our tips for detoxifying quarantine hair care. Who knows, when you finally emerge into the world again, your tresses could look better and feel healthier than they have in years!
Probably our most important piece of advice is this: make sure you're still washing your hair even if you're not going out!
One of the biggest hair myths our Trichologists have to debunk is, "If I don't wash my hair, it will start to clean itself." Not true! If you don't wash your hair, it will get greasy and smelly. Flakes and dirt will build up your scalp. Even worse, if you're prone dandruff, neglecting to shampoo could cause it to flare up – which is absolutely not what you want when you're stuck at home and can't access a salon, or one of our Clinics for a Treatment.
We recommend washing your hair every day. But if this is unrealistic, wash it as often as you can. As well as being hygienic, having clean, fresh-feeling hair can be a real psychological boost during quarantine.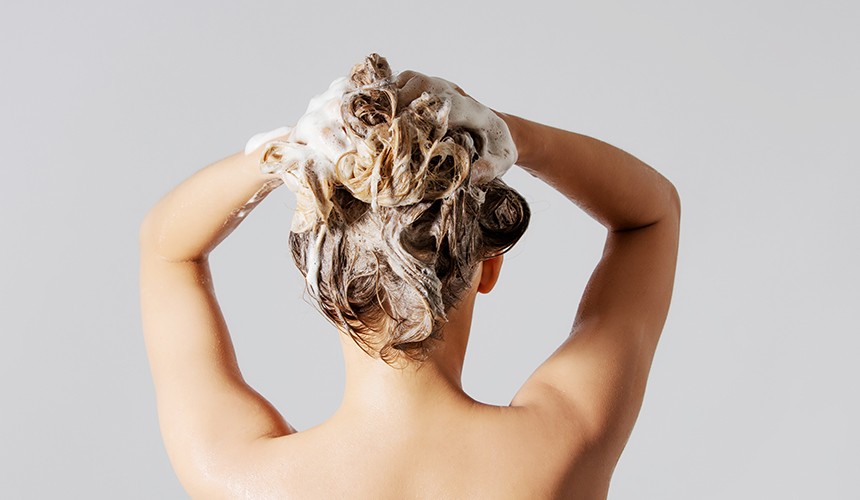 Let Your Hair Dry Naturally
We totally understand the desire to face the world with a smooth, controlled 'do. But the truth is, heat styling can really dry out your hair, especially if you use a hair dryer and/or tongs every few days.
Right now could be a great time to try letting your hair dry naturally. Not only will your hair appreciate the break, but you might appreciate the 15 minutes or so that you save in your day.
If you're nervous about how your locks are going to look, choose a day when you don't have any video calls scheduled, and see how it goes.
Embrace a Break from Chemicals
One upside of not being able to get to the salon for colouring, relaxing, perming and other processes is that it gives your hair a rest from harsh, drying chemicals.
Of course, we understand if the idea of not colouring or straightening your hair for several weeks (or even months) sends you into meltdown. If you feel like it would help your morale to colour or relax your hair at home, there are some good, easy-to-use products out there by big brands that you can order online.
But don't feel you have to use them. We encourage you to embrace your natural locks if you feel comfortable doing so. We know your strands will thank you for the break.
With hairdressers closed for the foreseeable future, you might start to see your hair growing longer… and longer… and longer. And unless you want to trim it yourself, or have a household member do it (both risky propositions that we do not recommend!) you may find that your split ends start to stress you out.
The only real cure for split ends is to trim them off. But in the meantime, use a split-end sealer like our amazing Bond Builder. This smoothing serum also penetrates and strengthens your hair, thus helping to prevent split ends in the future.  
We know masks can be difficult to fit in during normal life. (Though there are ways!) But right now, if you're working from home, there's nothing to stop you from popping one on while you toil away (bar a pesky video meeting or two!). Try leaving your mask on for an hour before you shower in the morning, after you get home from your daily exercise, or while you're cooking dinner (if you prefer to shower before bed).
For some extra special self-care, treat yourself to one or two (or three!) of our gorgeous scented Elasticizers. Just because there's no one else around to appreciate the lustrous aroma of your hair doesn't mean you can't enjoy it yourself.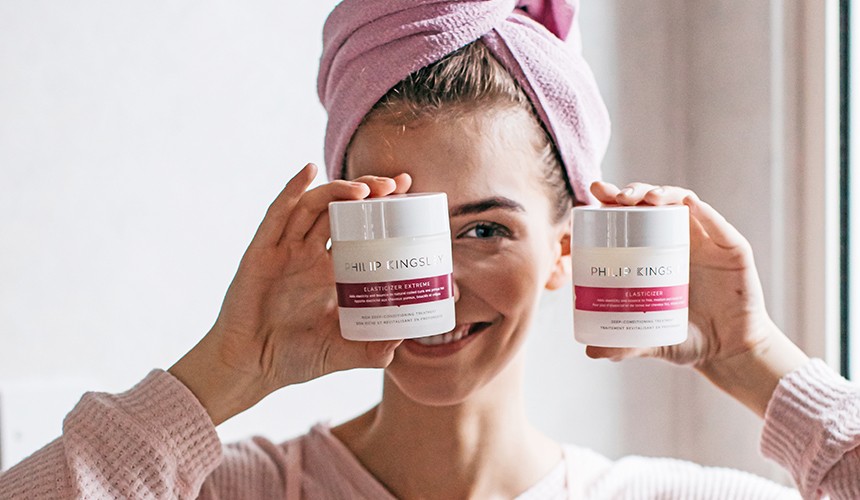 Certain styles of up-do can be very hard on your hair and scalp. Using elastic bands and uncovered metal pins can cut into your strands and splinter them. Tight hairdos such as braids and buns can pull on your scalp. This can cause headaches – and, over time, even a type of hair loss called traction alopecia.
To break the pattern, why not wear your hair down during social distancing? Or if this gets in your way, try out a looser style using a scrunchie. Very 80s, we know, but much kinder on your strands!