Well, that's the dream at least. Unfortunately, for many of us, leaving our hair to dry on its own equals frizz and flyaways. In other words, a style nightmare. So what can you do if you want to give your hair a break from the usual straight blow-dry and embrace your natural wave? Read on!
Our curly-haired colleagues at Philip Kingsley have tried and tested (and re-tested!) the following healthy, hassle-free styling routine for natural curls and waves. Not only does it result in a lovely look – but it's also wonderful for your strands to take a break from heat-styling. If you want to show off your hair's natural curl while minimizing frizz, give it a go!
The first step is to keep your strands supple and soft in order to reduce frizz and flyaways. Use a hair mask, such as our iconic Elasticizer, at least once a week.[Click HERE for how to use Elasticizer] For best results, keep Elasticizer on for a minimum of 20 minutes – but the longer you leave it the better.
Our favourite easy masking tips? Pop Elasticizer on to wear while you're exercising (even if you're just going for a brisk walk or short jog). Or apply it before bed, wrap your hair in a microfiber turban, and wear it overnight.
Choose Elasticizer Extreme if you have coarse, porous and/or very dry hair. All other hair types should use regular Elasticizer.
Shampoo & condition as normal
We recommend washing your hair every day – but if this isn't realistic, wash as often as you can. First, make sure you're using the correct shampoo and conditioner for your hair texture. Then make sure you've rinsed all product out thoroughly, so your hair doesn't feel greasy or weighed down. [For advice on choosing the right shampoo and conditioner for your hair, click HERE]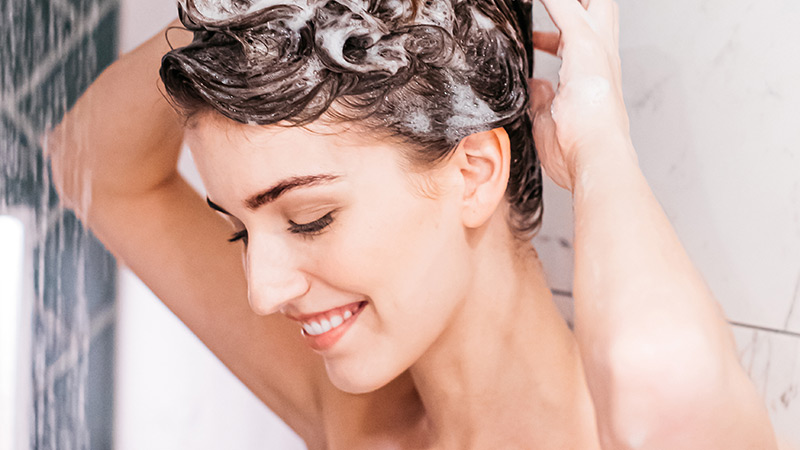 Spritz on styling products
While your hair is dripping wet, spray a leave-in conditioner, such as our Daily Damage Defence or Daily Damage Defence Extreme, all over. (This could take up to 8 spritzes depending how long and thick your hair is.)
Next, choose a styling product for curly/wavy hair. We recommend our Curl Activator. Pump it liberally into your hair (three to five pumps depending on length/thickness). Comb it through with your fingers or a wide-toothed comb.
You don't need any more products than this – otherwise you might find your hair feels weighed-down and your waves or curls look limp.
Scrunch your (still very wet) curls with your fingers. If your 'do tends to get flat at the top, pay particular attention to scrunching at the roots. For added volume, turn your head upside-down while you're doing this.
Now wrap your hair in a microfibre towel to remove excess water and reduce frizz.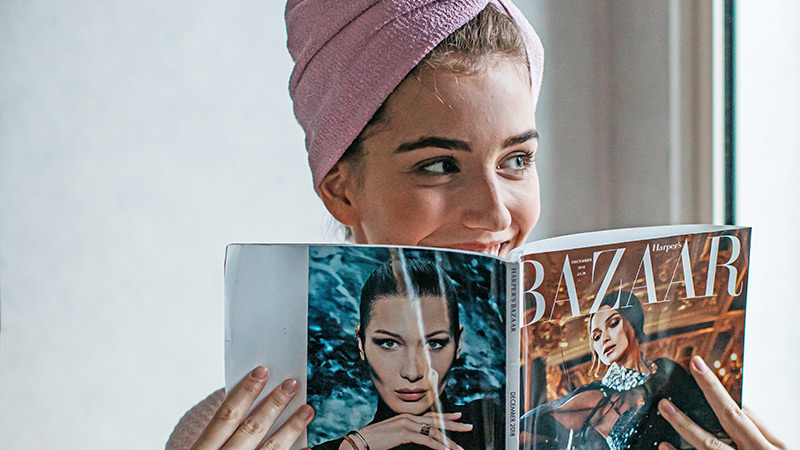 If you're in a rush, you can of course blow-dry your hair using a diffuser – but we think the natural-waves look comes out better if you don't. Plus, letting your hair air-dry is much, much kinder on your strands.
When your hair is totally dry, scrunch out the product-crispness for shiny, frizz-free waves or curls!