That's why we are so excited to talk about our brand-new product, Elasti-Styler. Developed by our dedicated Trichologists, Elasti-Styler is a leave-in primer that tames your hair for quick, easy, frizz-free styling. Even better, it contains the powerhouse ingredients of our cult product Elasticizer. That means it strengthens, conditions, and adds elasticity and bounce for beautifully silky, healthy strands.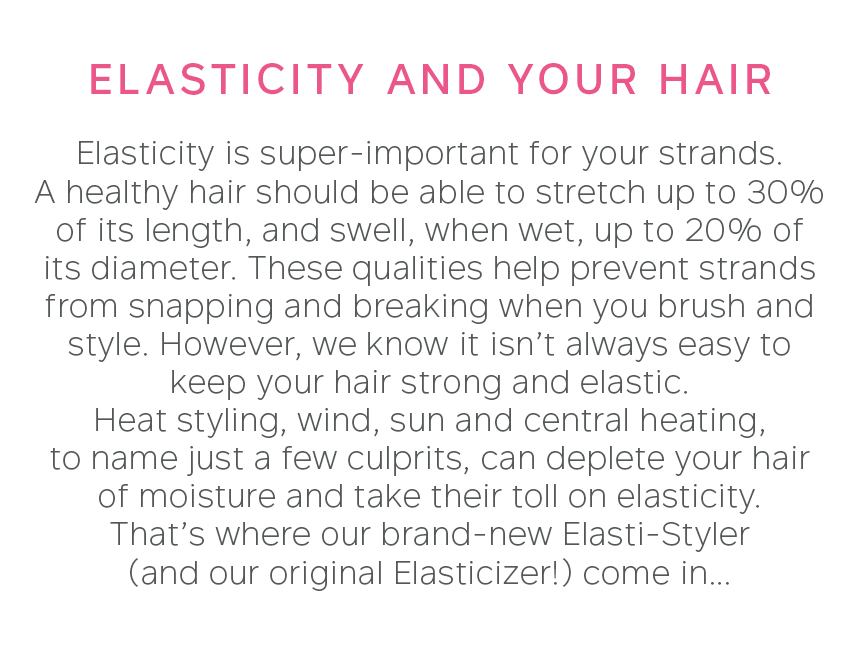 What's unique about Elasti-Styler?
A: Most styling aids work to mask hair problems like dryness, brittleness and breakage, but don't actively address them. This can be detrimental to your hair health: while they leave your strands looking polished, your hair becomes more damaged through styling and environmental factors. Elasti-Styler is different. It makes your hair look fantastic, while strengthening, conditioning, hydrating and enhancing that all-important elasticity.
Elasti-Styler is formulated to provide 5 main health and beauty benefits for your strands: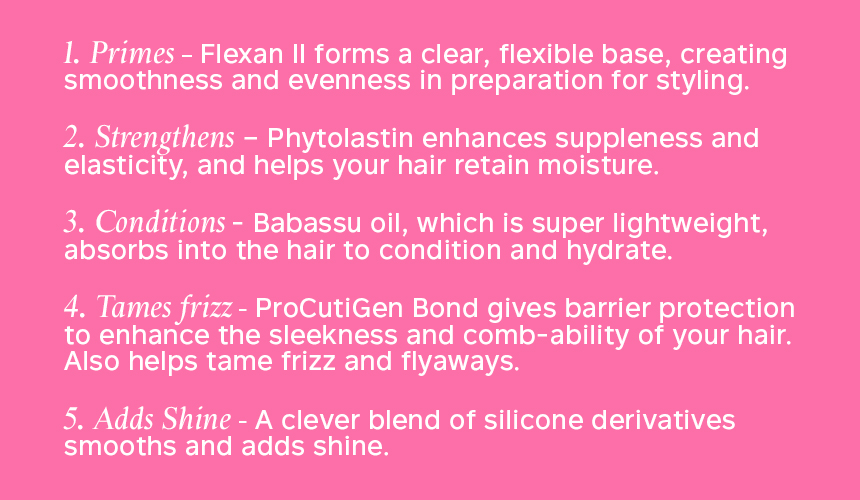 Pump a small amount (a large pea size) into your hand and rub between your palms. Apply to the mid-lengths and ends of freshly washed hair, concentrating on the most damaged areas. The amount you need to use is determined by your hair texture, not the level of damage. So, finer hair will need less product, coarser hair more.
Does Elasti-Styler protect against heat-styling?
No. Elasti-Styler focuses on health, suppleness, softness and hydration. Our Trichologists chose to pack its formulation with powerful elasticity-enhancing ingredients, instead of heat-protecting ones.
If you are planning to heat-style your hair, we recommend using a separate heat-protectant to complement Elasti-Styler. Try our amazing Bond Builder Split-End Remedy.

Elasti-Styler helps to enhance your natural style, whether that's straight or curly. If you have a wave (even the slightest one!) Elasti-Styler will really help accentuate it. It's incredible for curl retention with conditioning and no stiffness. As your hair dries, try winding it around your finger for added definition.