In this uncertain and anxious time, looking after yourself and your hair can be just the kind of reassuring (not to mention distracting!) activity you need. Let's start with volume. If you're wishing that your hair had, well, just plain more of it, know that you're not alone. Limp, lacklustre hair is one of the issues our Trichologists encounter most at our Mayfair and Manhattan Clinics.
The good news is, there are lots of quick, simple things you can do at home to boost your hair's body. The even better news is, we've gathered our Trichologists' top volumising tips to set you on the right track. They'll help you put a bounce back into your hair – and your step.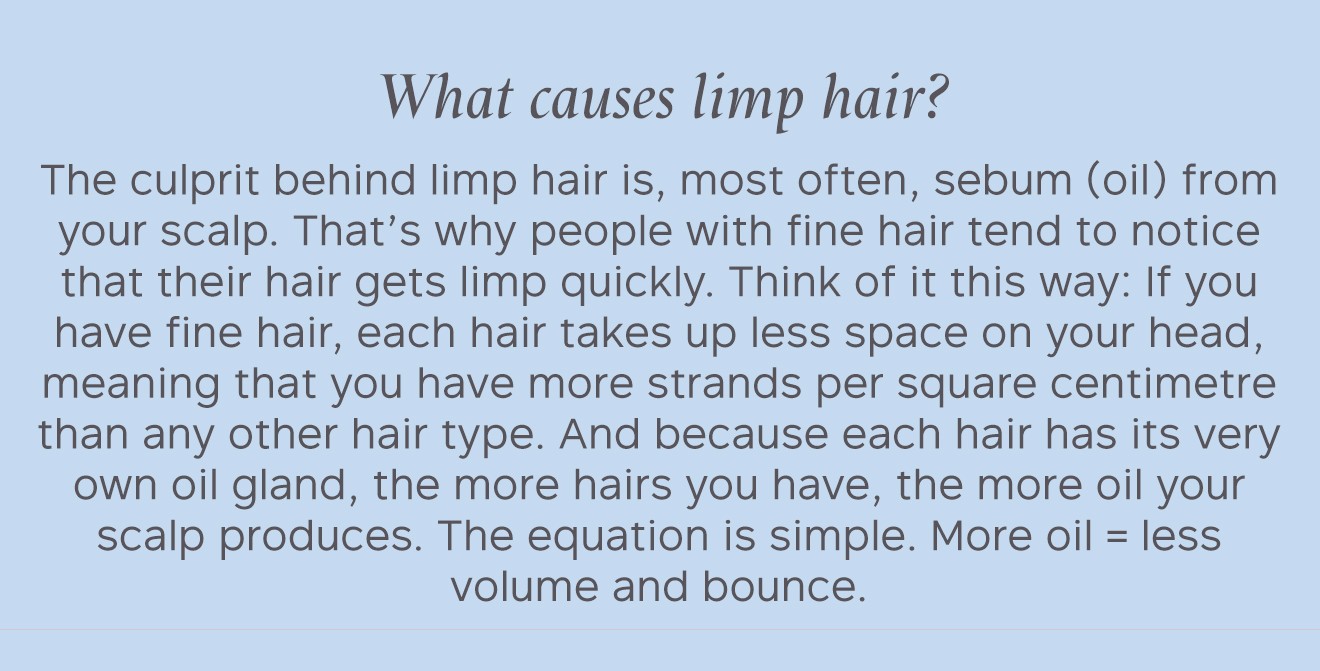 Shampoo Regularly
Your hair secretes oil every day. It also accumulates bits of dirt and dust. All this can really weigh it down. Wash your hair as often as possible (daily is best, if you can) to clear it. As long as you're using the right products for your hair texture, we promise you'll see a lot more bounce and a lot less grease.
Choose the Right Shampoo and Conditioner
Using products that are too heavy for your hair texture can coat your strands and eliminate bounce. Seek out lightweight, volumising products. We recommend our Body Building Weightless Shampoo and Conditioner. They're some of our best-selling products ever, and for good reason: they leave even the finest hair textures feeling bouncy, and looking shiny and full.
Condition Correctly
Beware of applying conditioner directly to your roots. This can weigh your hair down. Stick to your mid-lengths and ends instead.
Rinse, Rinse and Rinse Again
Product residue is one of the main causes of limp hair. Even the smallest amount of shampoo or conditioner left on your locks after washing can make it feel limp and greasy. Make sure you rinse all product out thoroughly. And when you think you've rinsed enough, rinse again!
Style Weightlessly
Avoid heavy serums and oils when styling: these will weigh your hair down. If you want volume along with a soft, frizz-free look, try our Maximizer Strand Plumping Cream. It's a weightless thickening cream that leaves hair shiny and smooth, while plumping each individual strand all along its length.
Lift Your Roots
Finish off your blow-dry by flipping your hair over your head and focusing on your roots. You'll be surprised at how much extra volume this can add. For an even better boost, use a heat-activated root volumiser, like our Maximizer Root Boosting Spray. Spritz it on before your blow dry and enjoy a fresh-from-the-salon look.