WEIGHTLESS, RADIANT
& SHINY HAIR
IN JUST 5 MINUTES
PURIFY your hair & DETOX your scalp
WHY DO I NEED TO DETOX MY HAIR & SCALP?
Hard water, products and pollution all build up on your hair and scalp, all of which are hard to rinse off with shampoo alone. This build up can leave you hair feeling heavy, flat and looking dull. 
Vitamin C Jelly's anti-oxidant rich formula removes product, mineral and pollution impurities both on and below the hair's cuticle, instantly leaving hair feeling softer, stronger and smoother, with natural radiance and shine restored.
IS IT SUITABLE FOR MY HAIR TYPE?
Yes! Vitamin C Jelly is suitable for use on all hair types. It will especially benefit anyone with limp, lifeless, dull hair. And, what's more is that it's suitable for both colour-treated and non-colour-treated hair.
Formulated as a powder-to-jelly treatment, our Vitamin C Jelly is easy-to-use and works in just five minutes. Add water to the powder and simply shake to make the formula. Once activated, the non-drip jelly can be applied directly to the hair and scalp from the bottle. No mess, no wasted product, just cleansed, soft, weightless strands.
Use every 2-3 weeks to remove impurities and keep hair looking radiant.
For best results use alongside Elasticizer and Bond Builder Restructuring Treatment as complimentary pre-shampoo treatments, alternating use as part of a complete hair care regime for your healthiest hair possible.


Free UK Mainland Delivery

Deluxe Sample with every order


Expert Trichologist Advice

Post-Consumer Recycled (PCR) plastic



Don't just take our word for it
Hear what our PK community had to say about Vitamin C Jelly
Our first waterless formula
Easy to apply and gets to work in just 5 minutes


Verified Customer
The product removes any build up on my hair and makes it feel/look thicker. I have coloured treated fine hair that looks healthier and makes it more manageable. Fabulous product. August 2022
Verified Customer
The difference to my hair was unreal. What a shine it uncovered in my over treated hair August 2022

Verified Customer
Noticed a huge difference with just one use! Hair has never felt that silky smooth and clean! Can't wait to use again! Leaves the most amazing smell in your hair for days. Can't recommend it enough! April 2022
Helen O
Amazing how shiny and 'new' hair feels and looks! January 2022

Pamela C
My hair feels beautiful after use. Really brightens, and my hair appears to reflect the light beautifully. Hair feels light and fresh November 2021
Lauren H
This pre-shampoo treatment made SUCH a difference to my hair and scalp. It really felt like a deep clean and my hair was super bouncy, soft and shiny. Incredible results when you think it's only on for 5 minutes! November 2021

Sally W
First time trying this jelly mask: fantastic for both scalp and hair. I habe naturally grey long hair and pay alot of attention to making my hair look the best it possibly can. This jelly mask is light and easy to apply AND benefits both scalp and hair. Shall incorporate into weekly hair routine. Highly recommended. August 2021
Verified Customer
Wonderful! I have a sensitive scalp prone to build up and itchiness and after one use my scalp and hair feel refreshed and vibrant. After diffusing my fine wavy hair looked wavier and held its style longer. July 2021

Kathryn O
This is excellent for my medium length hair. I swim 4 times a week and this helps minimise effects of that. Hair feels much softer and is less dry. I bought the elasticizer too and this is fab for daily use this time of year. July 2021
Verified Customer
Didn't really know what to expect with this product , but it is amazing left my hair beautifully soft and shiny, had lots of compliments June 2021

Tracy M
My hair felt lighter, softer and in amazing conditioner, so much so my hairdresser has purchased some! June 2021
Josephine L
Can't believe the difference this has made to my hair, it feels like I have just stepped out of the salon. (and this is during lockdown)It's so easy to use and I've been able to get great body in it. It's so healthy and shiny looking. Even the colour of my hair looks lighter. Now my daughter is looking to get some after seeing the results I've had. June 2021
Our potent powder formulation restores the hairs natural shine by remiving product build-up and impurities for hair you're going to want to show-off.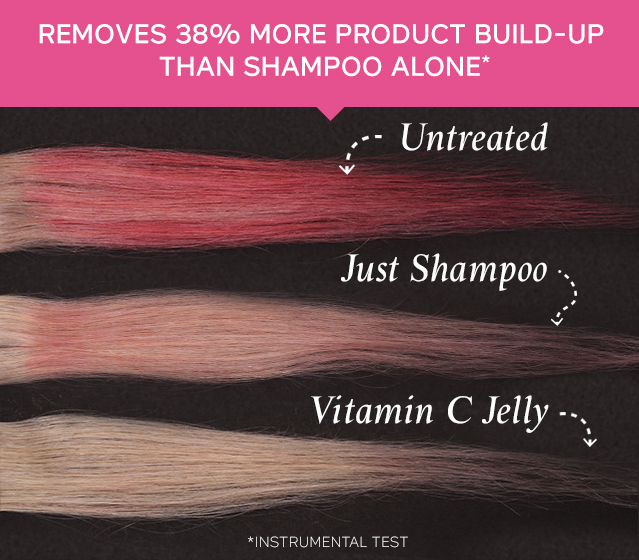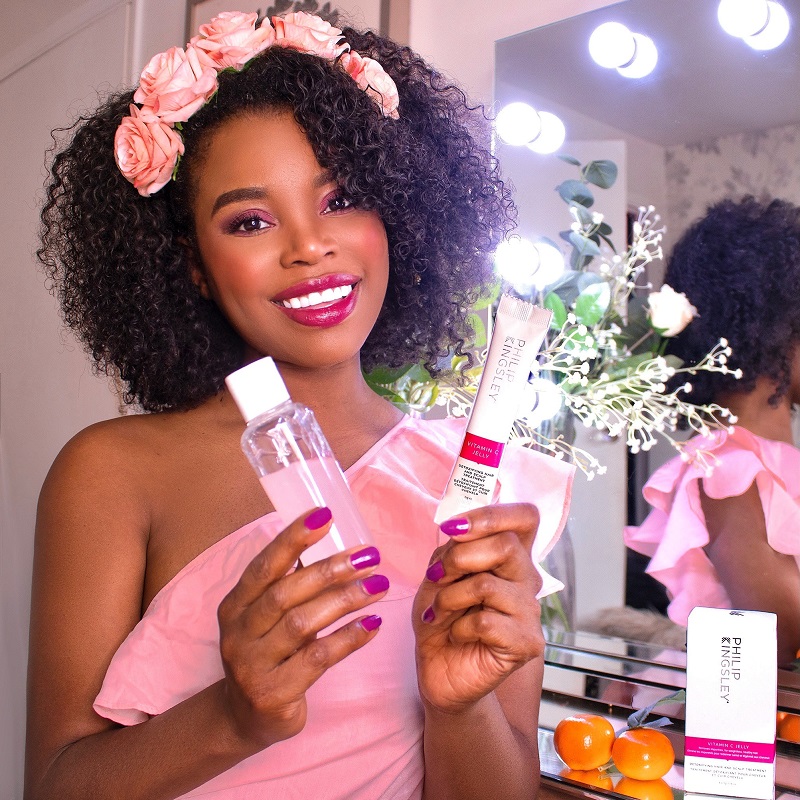 *INSTRUTMENAL TEST
**INSTRUTMENAL TEST, ON DARKER UNPROCESSED HAIR
^INDEPENDENT USER TIRAL RESULTS
Read more about the hero skincare ingredient, now for your hair & scalp