Hailed a "miracle in a pot" by its legion of devotees, Elasticizer Deep-Conditioning Treatment is our hero hair product that has stood the test of time. As its moniker suggests, Elasticizer adds elasticity to strands, giving hair much needed stretch (and therefore strength) against everyday stresses like brushing, heat and styling.
First formulated for Audrey Hepburn in 1974, it remains our bestselling treatment today, with one sold every minute*. It's little wonder why, when the unrivalled, untouched formula for 45 years transforms dry hair from the very first use!
In fact, Elasticizer bestows both instant and long-term results, improving hair's strength and elasticity use after use. This multi-award-winning miracle mask has garnered industry acclaim too, winning over 35 prestigious accolades, including Best Nourishing Hair Treatment in Marie Claire's Hair Awards 2021, Best Hair Product in QVC's Beauty Excellence Awards for three years running and Vogue's 100 Beauty Hall of Fame to name a few.
Delivering a myriad of moisture-boosting benefits for parched strands, from flexibility and bounce to reduced frizz and breakage, Elasticizer is the treatment no hair care regimen is complete without. Here's everything you need to know.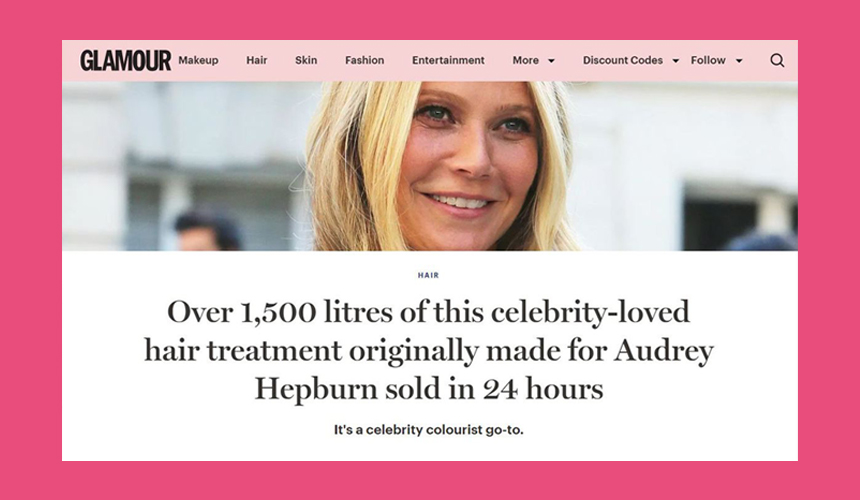 What makes Elasticizer stand out among other hair masks on the market?
Most traditional hair masks are intended to be used as leave-in treatments or conditioners, meaning the product simply sits on top of the hair, weighing it down and making it feel limp and lank. In contrast, as a pre-shampoo treatment, Elasticizer is absorbed directly into the hair's cuticle, with any residue cleansed away with your regular shampoo. It's versatile and can be used as both a hair repair mask and anti-frizz treatment. No matter how you choose to use it, your locks will be left bouncy, silky, shiny and manageable, with recovered softness and movement.
What ingredients does it contain?
A proven combination of thirst-quenching ingredients star in Elasticizer, including:
Hydrolyzed Elastin, a protein which penetrates the hair shaft and increases elasticity without weighing hair down (elasticity is what gives your hair stretch and strength, so it will break and snap less.)
Glycerin,

 

helping hair to retain moisture, making Elasticizer's effects last longer.
Castor Oil, which boasts the amazing hair health benefit of helping to lock in essential moisture.
Olive

 

Oil, which is high in Vitamin E and essential fatty acids that make hair look shiny and healthy.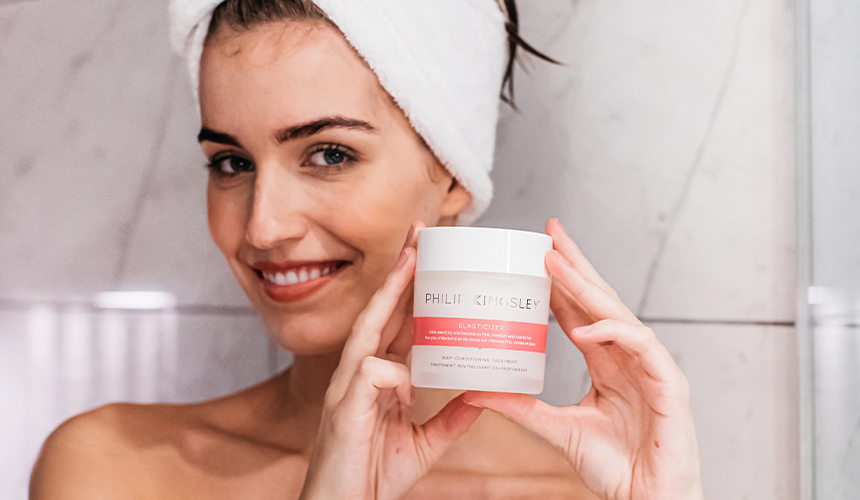 Do I need Elasticizer if I already use hair oils in my routine?
Using 'neat' oil directly on hair can create a barrier that prevents active ingredients from being absorbed. Elasticizer's high concentration of Castor and Olive Oils are delivered within an emulsified formulation to offer the incredible benefits of oil The result? Lightweight hydration and softness without greasiness.
Tell me why I should use Elasticizer.
Taking care of a multitude of hair concerns in one fell swoop, Elasticizer should be a staple in every hair care regime (particularly if your hair is dry) whatever your hair texture. Let us count the ways…
Hydrates dry hair
Improves elasticity for stretch, and in turn strength
Deeply conditions and nourishes
Recovers softness and movement
Adds flexibility for reduced breakage
Adds bounce
Reduce frizz and smoothes
Improved manageability
Instant shine
Why is it used as a pre rather than post shampoo treatment?
Elasticizer is directed as a pre-shampoo treatment, so that it can be left on the hair longer, with any residue cleansed away as you shampoo. It therefore won't weigh your hair down or make it look lank or greasy. This also ensures the treatment is suitable for even the finest of hair textures.
How often should I use it?
Elasticizer is best used regularly, so most people benefit from treating themselves once or twice a week. You will notice immediate benefits from the very first use, but frequent use will lead to stronger, healthier looking hair with less breakage over time.
In our Independent User Trials an impressive 92% reported hair felt deeply moisturised and 80% agreed hair felt more elastic after four weeks weekly use. The benefits are instant too — 88% said hair felt silkier and moisturised after the first use, while 87% said tresses looked shinier. Hello salon-worthy results at home!
What are the aromatherapeutic benefits of the fragranced versions?
Elasticizer Therapies harness all the nourishing benefits of our original Elasticizer, plus the indulgent infusion of an uplifting fragrance. Expertly blended with scents used in Aromatherapy practices, our Elasticizer Therapies are designed to ignite the scenes and elevate every masking moment. Our Mayan Vanilla & Orange Blossom fragrance is packed with Mayan Vanilla to evoke warmth and comfort, and Orange Blossom for a calming effect.
Meanwhile our Egyptian Jasmine and Mandarin Elasticizer helps to revive your mind and body, leaving you with a bounce in your hair and your step. The distinctive floral notes of Jasmine inspire harmony and optimism, while zesty Mandarin encourages feelings of joy and vibrancy.
Which Elasticizer should I use if I have a sensitive scalp?
For sensitive scalps, we recommend our fragrance-free Elasticizer or Elasticizer Extreme . Whilst the treatment won't irritate the scalp, we advise avoiding this delicate area and focusing on the mid-lengths to ends of the hair instead, where moisture is needed most. 
Will it strip colour? Is it colour safe?
Elasticizer is colour safe and will not strip your colour. However, do not use 72 hours before or after having your hair dyed as this may affect how the colour takes during this period only. For more information, read our article on hair colouring.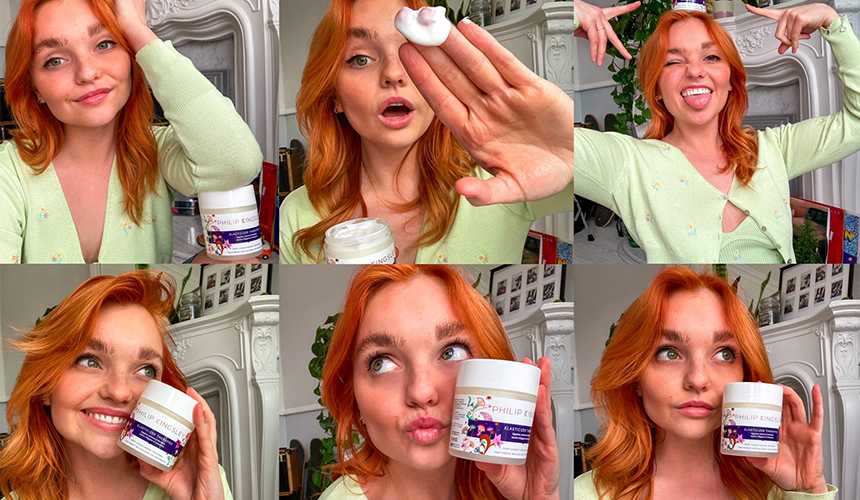 How much Elasticizer should I use?
Our top tip is to begin with a small amount and add more if you need to. If you feel the mask is really sinking in and visibly disappearing, then keep applying more until your hair feels slippery and covered. Your hair will only absorb as much as it needs, and because it's a pre-shampoo treatment, you'll be shampooing away any excess. Put simply: the drier your hair is, the more Elasticizer it will drink in! 
How long should I leave it on for?
It can be left on for a minimum of 20 minutes or even better, overnight. For maximum results, the longer the better! This is because oils can only penetrate and provide benefit when left for a longer period of time. If you prefer to shampoo in the morning, you might find it more convenient to apply Elasticizer before bed. Apply the treatment and wrap your hair in a microfibre towel or shower cap to keep it secure (and your pillow residue-free!). Come morning, rinse well, then shampoo (or double shampoo if you have fine hair) and condition as normal.